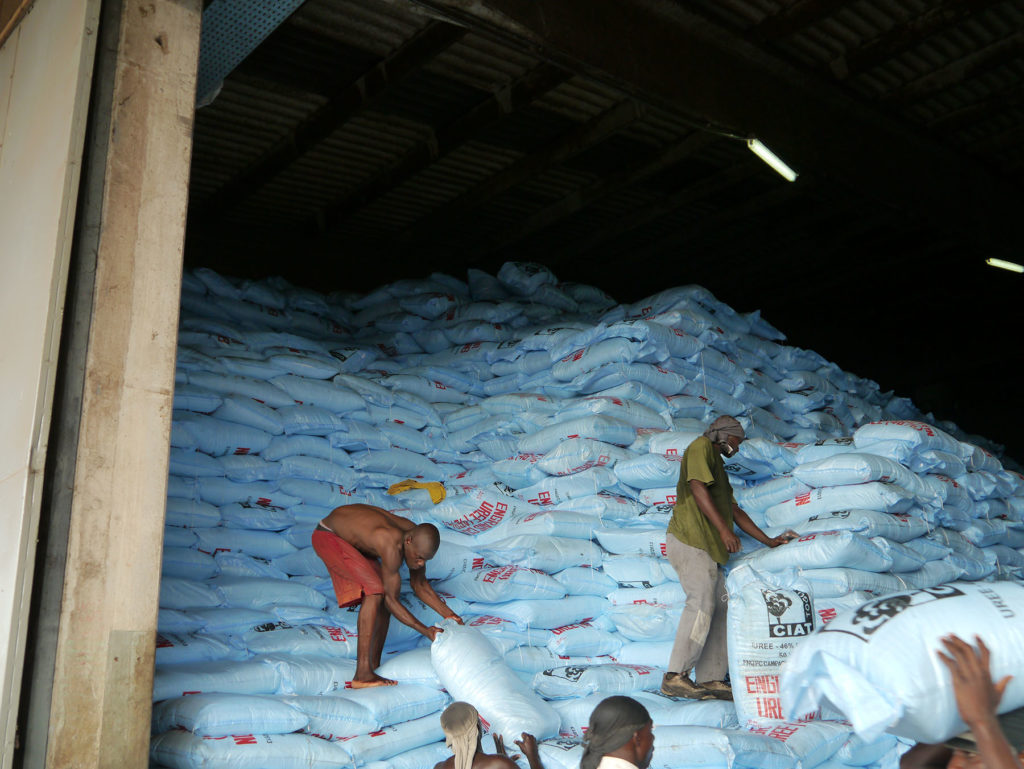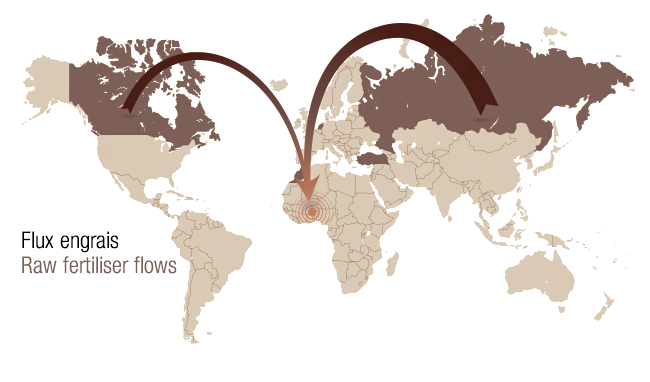 Involvement based on a perspective of strong economic development
The productivity of African farming is the lowest in the world. The lack of use of fertilisers is one of the main reasons of this low performance. This observation led to Mambo's decision to invest in the manufacturing of fertilisers in Africa.
Acknowledged industrial and logistic skills
The Mambo group produces NPK ternary fertilisers (Nitrogen – Phosphorus – Potassium) by mixing several raw products (potassium chloride, urea, ammonium phosphate) imported from Europe, Ukraine, Russia, North Africa and North America, delivered by chartered vessels.
The bulk cargo is unloaded in ports of Lomé and Abidjan and carried by road or by train to our facilities.
Once the fertilisers have been produced, Mambo is assisted by a dense distribution network, with a fleet of trucks, to deliver fertilisers to remote areas thereby broadening the range of customers.
An ethical and environmental responsability
By producing complex fertilisers upon demand, the Mambo group offers more than 230 different formulas of NPK, adapted to the soil and the plant's needs.
To improve the optimum mixtures, our teams are trained to conduct workshops for the local farmers.
Mambo commits to participate in social, economic and sustainable growth.